Now Available

Phunware Location Experience Kit
Bring your location to life with interactive mapping and wayfinding.
Enhance your Location with Real-Time Navigation
The Location Experience Kit is a new way to test the capabilities of our Location-Based Services at your facility.
Phunware offers a comprehensive mobile solution to help visitors find their way around your facility with ease. Discover how our solution can help optimize your operations and improve the visitor experience.
In the Kit
The Location Experience Kit includes everything you need to set up a real-time blue dot experience, including smartphones and beacons. Upon successful setup completion, you will be able to view your location (blue dot) on the map navigate between all points of interest configured, and access your map and static routing directions on the web.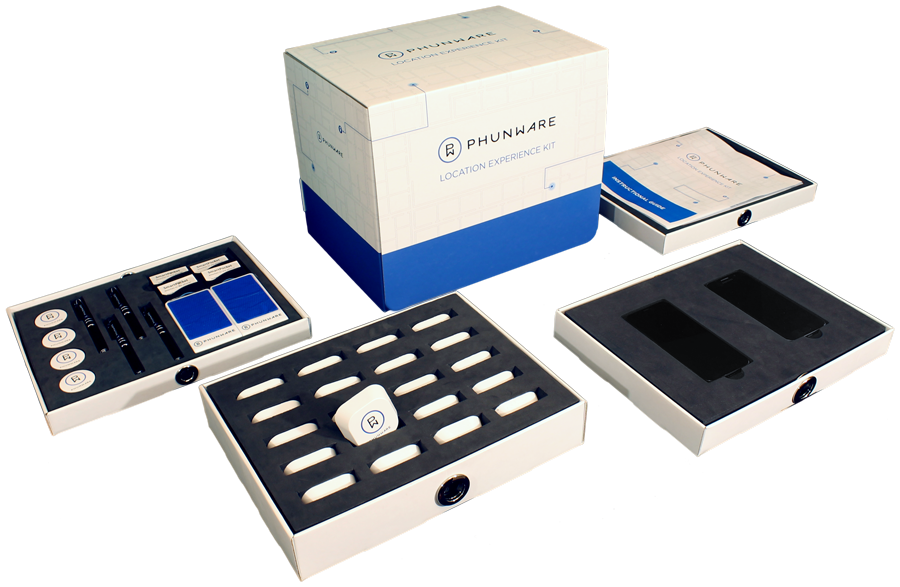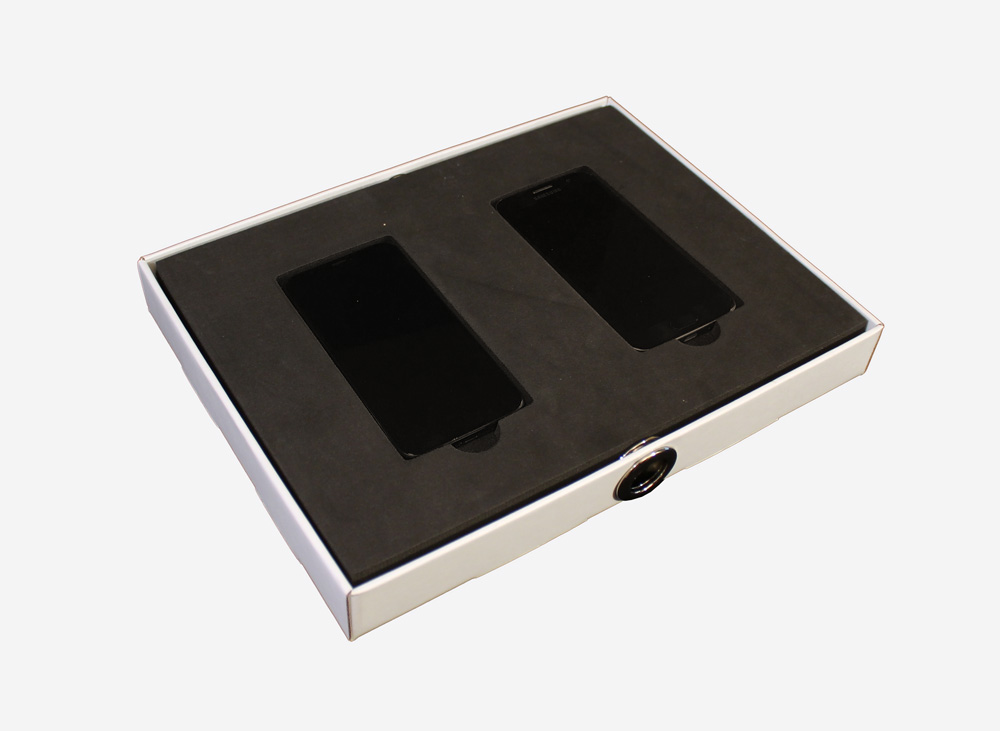 Apple iPhone XR and Google Pixel 3
Two smartphones come installed with the apps you need for your trial.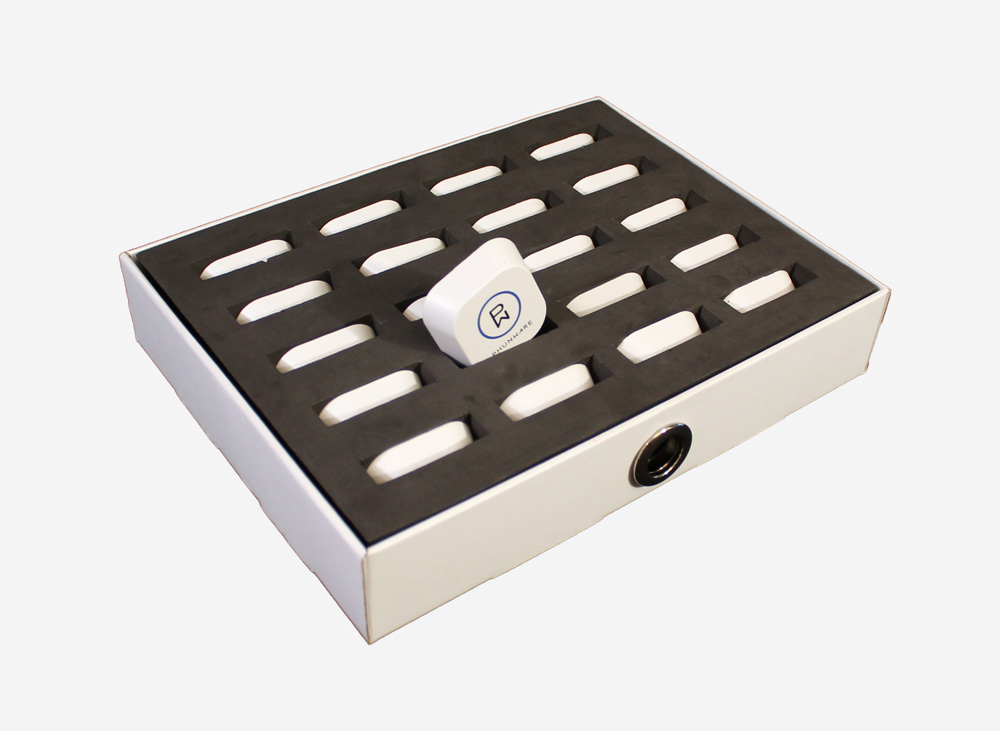 Beacons
The kit includes 20 beacons with a beacon placement map showing where to install beacons.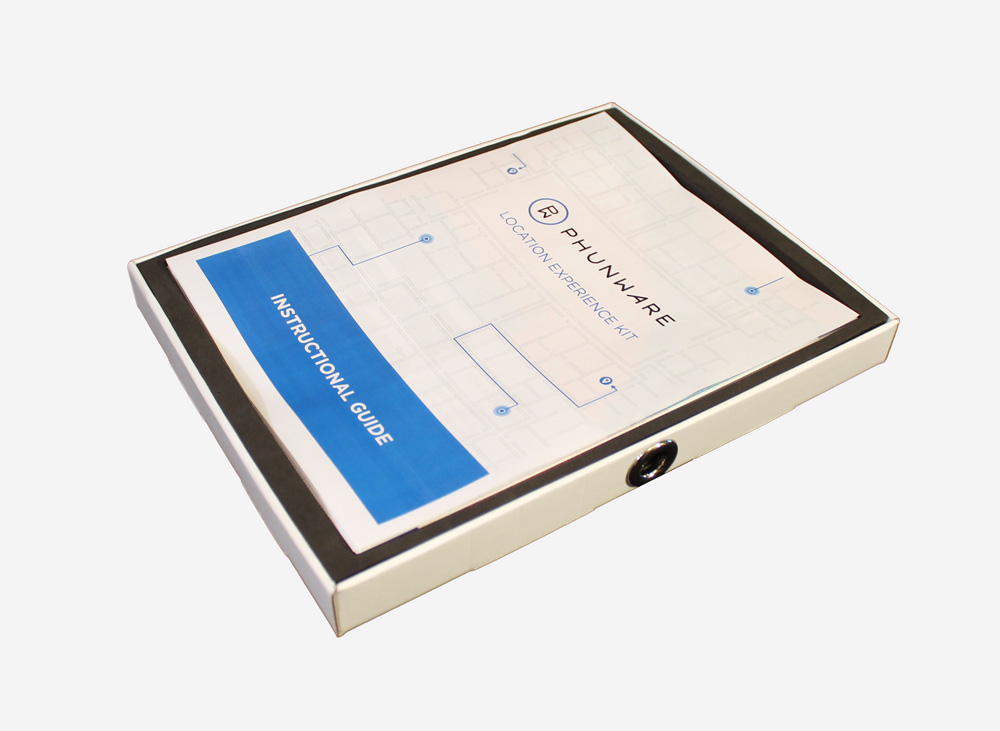 Instructional Guide
A guide with simple, step-by-step instructions on how to install your beacons, fingerprint your location and test your blue dot will be provided.
How It Works
Before you receive your Location Experience Kit, you will work with the Phunware team to plan a trial area and design a map based on your facility's blueprints. We will work with you to configure points of interest to test. You also get live support with a dedicated support team throughout your setup process. Once you've received your kit, the setup requires three main steps.
Step 1: Install Beacons

Set up beacons in your trial area.

Step 2: Fingerprint Location

Configure beacons and routes in the Locate App.

Step 3: Test the Blue Dot

Experience real-time navigation with the PW Location App.
Contact us today to order your kit!