Phun Phamily,
I hope everyone enjoyed Thanksgiving last week or if that's not a holiday you celebrate, I hope you had an opportunity to spend some extra time eating great food with people you are grateful for. It's hard to believe that 2020 is almost in the history books. What a year! Our hearts go out to everyone who has been negatively impacted by the ongoing pandemic, social unrest and economic challenges, but we're also excited about the opportunities such widespread disruption has created for Phunware.
As most of you already know, we're in the digital transformation business … we get the right content to the right consumer at the right time in the right place. We help brands leverage all of the information available to them in the virtual world in order to inform and enhance real world experiences in a mobile-first world that is quickly becoming mobile-only. To give you a quick comparison, Phunware is doing for mobile engagement with our Multiscreen-as-a-Service (MaaS) platform what Amazon did for cloud storage with AWS. So, if you're new to our story then your timing is fortuitous.
Large brands all over the world are scrambling to not only better engage consumers, but also address the very real challenges they now face due to COVID-19. Fortunately, we've invested over $100 million developing a comprehensive platform that can do both. Phunware's products and solutions are commercially available today off-the-shelf, but we can also design, build and support custom optimizations based on a customer's specific needs. Some of our most exciting optimizations include:
Looking ahead to 2021, I couldn't be more bullish. Several years ago, we made the conscious decision to not chase lower margins and non-recurring revenue, but instead invest heavily into our platform. This was key to ensuring that we could operate as a true software-as-a-service (SaaS) company capable of seamlessly activating and supporting hardware, software, system integrator and carrier channels worldwide. I believe this indirect channel strategy will be the key to our growth in the coming months, which is why we were thrilled to welcome Farah Khan as VP of Channel Partnerships.
From hardware vendors competing to enable 100% connectivity across a smart campus to system integrators consulting enterprise customers on digital transformation initiatives, global leaders in technology are looking for additional ways to deliver more value during challenging times. By reselling Phunware's native, mobile-first software, our channel partners are able to achieve scalable competitive advantages in healthcare, retail, residential, corporate campus, hospitality, media and entertainment, advocacy and politics and aviation environments.
Further, and to address many of the unique challenges brought on by the COVID-19 pandemic, we have also optimized MaaS to allow our channel partners to white label, OEM and/or resell industry-specific solutions such as our Smart Workplace for corporations, Smart Campus for higher education, Smart City for government and Digital Front Door for healthcare. In these instances, we can even provide retained services and support on a case-by-case basis to design and deploy custom mobile solutions on top of MaaS, all tailored to the unique needs of specific channels and verticals as required.
In closing, I want to thank all of our incredible employees who make what we do possible as well as our shareholders who are on this journey with us. I assure you that we are committed to doing everything we can to maximize shareholder value by scaling responsibly and revolutionizing how large brands engage with consumers.
Sincerely,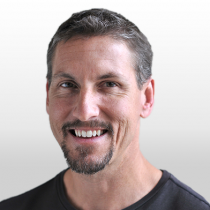 Alan S. Knitowski

President, CEO & Co-Founder
Alan is a successful serial entrepreneur with multiple exits over a 15 year period to companies including Cisco Systems (NASDAQ: CSCO), Level 3 Communications (NASDAQ: LVLT) and Internet Security Systems (now NYSE: IBM).
Alan holds an MSIE degree from the Georgia Institute of Technology, an MBA degree from the University of California at Berkeley and a BSIE degree from University of Miami.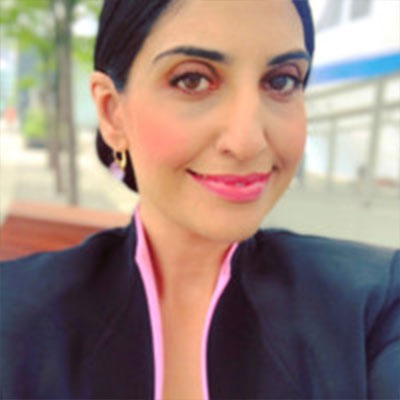 Farah KhanVice President, Channel PartnershipsChicago, IL
Nearly 17 years of channel experience, predominantly in the Cybersecurity and CRM space (Salesforce).
Splits her time between the Silicon Valley and Chicago where she frequents cubs games and bulls games (when possible) and deep dish pizza eateries.
Hobbies: Hiking, surfing, and is obsessive about books, helps put on the Printers Row Lit Fest every year in Chicago, flying in authors from around the world to present.
Huge advocate for women in technology, and serves as a speaker and mentor for young girls interested in future careers in tech.
Joined because she is impressed with Phunware's innovative technology and vision, she is excited to make big moves and get our partners to sell for us!
How much has Phunware invested in its Multiscreen-as-a-Service (MaaS) platform?
$150M+
How many square feet does Phunware's Location Based Services (LBS) currently cover?
Over 75M sq ft of wayfinding coverage deployed
Who did Phunware compete against and beat to design, develop and support the Official Trump 2020 mobile application portfolio?
Salesforce
What is the average tenure of a Phunware employee?
4+ years (64% greater than average in Tech according to Paysa)
What is the average time that Phunware's executive team has worked together?
9+ years
What is something Alan and Randall have in common outside of entrepreneurship, investing and Phunware?
Both were Army Rangers