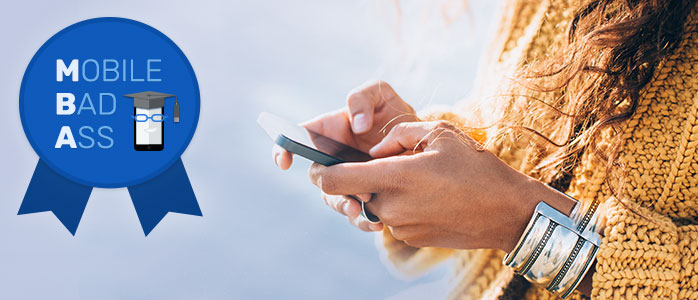 Week 7: App Monetization: Advertising and More
Lesson Summary
Mobile apps are the primary revenue driver for many game developers, but marketers in other industries often don't even consider the power of a mobile app to generate revenue. There are many different ways to make money from ("monetize") your app, from paid download models to in-app purchases to in-app advertising. Different app monetization models (or a combination of them) will be appropriate for different brands, but failing to explore app monetization means missing out on a potentially significant source of revenue. Advertising can be a particularly lucrative option for apps with desirable audiences, so marketers would be wise to seek out an expert monetization partner with strong brand relationships and robust data sharing.
Learning Objectives
At the end of this lesson, MBA candidates will understand why app monetization should be a consideration for any and all app owners, be familiar with the basic ways to monetize an app and have more in-depth knowledge of in-app advertising as a strong monetization tactic.
Key Points / Discussion
Deriving revenue from your mobile app is known as app monetization, and it's not just for game developers and content publishers. Many brands don't even think about directly monetizing their app—they're more attuned to using mobile as a channel to drive in-store sales, for example, or as a utilitarian tool for wayfinding or property management. That's leaving money on the table.
Overview: App Monetization Models and Strategies
Pay-to-download (or "Paid"): The straightforward "Pay $X to download this app."
Subscription: The app publisher charges a monthly fee for usage.
Free ("Freemium") with in-app purchases: In this model, the app is free to download but the publisher makes money off of in-app purchases, such as custom gaming levels, exclusive content, etc.
Freemium but limited: In this model, the app is free to download but comes with limits, such as only a few game levels or minimal functionality, or with full functionality available for a limited time only. This is a great way to attract users who might be leery of an initial paid download. Hopefully, once they experience your app, they'll be ready to commit to a paid version.
Free to download, with advertising: Exactly what it sounds like.
Tactical Highlight: In-App Advertising
By 2020, revenue from in-app advertising will make up 62% of total app store revenue. Each app has a unique user base that is valuable to advertisers—and the richness of mobile data enables those audiences to be targeted with great precision, enabling strong revenue opportunities for the app publisher. It only makes sense for marketers to leverage their audiences to generate additional revenue stream(s).
Users will accept and even welcome ads in all types of apps, if those ads are tailored to be relevant to them and designed to be non-disruptive to the user experience. It's even better if those ads add value by connecting users with rewards or exclusive content (as in sponsored gameplay integrations). Not all monetization platforms offer cutting-edge formats, so it's important to seek out partners that offer a diverse and compelling mix.
In fact, success with in-app advertising relies heavily on having a quality monetization partner. Data sharing (and data revenue sharing) are crucial, as are brand advertiser relationships that align with the app's UX and audience. Careful matchmaking between app, advertiser and audience is necessary to maximize revenue while protecting the user experience.