If you weren't able to join us at the 2018 National Retail Federation (NRF) Big Show, you missed out on Cisco's super-cool Toy Box, a fully functional toy store right on the floor of the Javits Center. Much more than a booth, the Toy Box was an experience. It gave attendees a chance to walk in the shoes of a customer in an advanced retail environment that highlighted more than 20 retail technology solutions—including wayfinding and navigation by Phunware. With a new visitor showing up every eight seconds on average, the Toy Box was a huge hit. Let's explore it!
Retail's New Playground: a Guided Tour of the Cisco Toy Box
Welcome to the Toy Box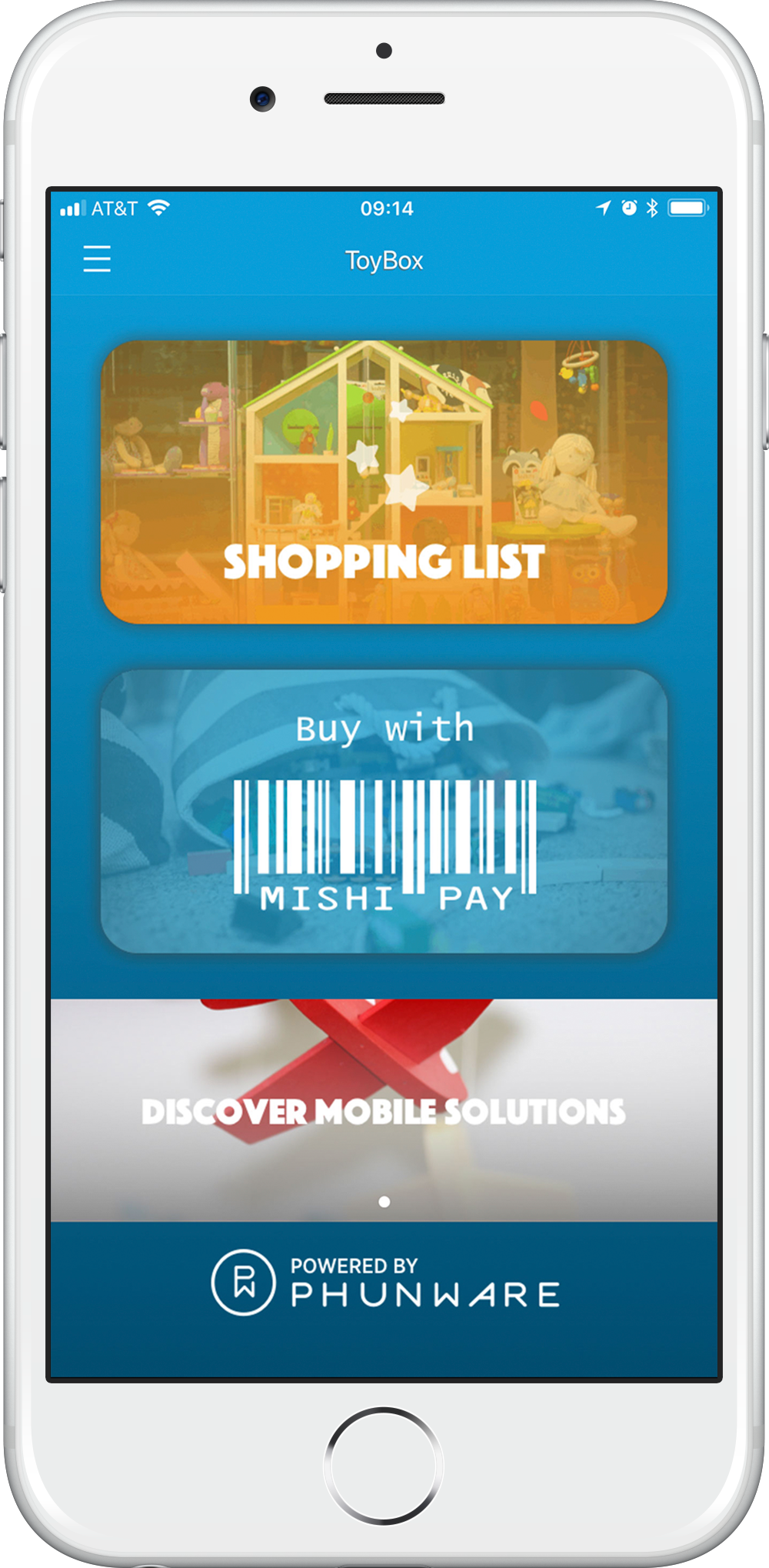 At check-in, you receive an empty shopping basket and an iPhone 8. This being a convention, of course you need caffeine, so you stop at the Coco Café. The friendly staff greets you and introduces the café's MenuPad, which presents the available fueling options. You opt for a large mocha latte and use the iPhone you were given to buy your drink via Apple Pay, directly on the menu board. Well, that was easy.
---
Let's Go Shopping
You fire up the ToyBox app on your iPhone and got to your shopping list. If this were a real-world shopping experience, the store app would be integrated with your customer profile, so everything you've searched for online or added to your online shopping cart would appear in your list when you arrived at the store. Here at the Toy Box, your shopping list shows all the retail technology "toys" you expressed an interest in.
You choose your first item and select "Route." Using Phunware's real-time indoor navigation, the Toy Box app gives you turn-by-turn directions right to that item inside the store. (Imagine you're in a large hardware store, looking for a new flathead screwdriver…. How great would it be to have clear, accurate directions to the right spot on the right aisle, right in the palm of your hand?) You head out towards your first item in the Toddler Toys section of the store.
---
But Wait, There's More
As you navigate to your first item, a push notification pops up on your iPhone—"New Item Has Arrived!"—showing you a featured product along your route. You can choose to see more information about that product, but you decide to stay focused. You find your item in Toddler Toys and choose "Scan with MishiPay" to purchase. The Toy Box app opens to the scanner screen in the MishiPay app. You scan the item's barcode and get details on price, name and brand, then add it to your cart. Behind the scenes, the store inventory automatically adjusts to reflect your purchase.
---
Not Just for Shoppers
The Toy Box wasn't only about helping store shoppers explore and navigate from item to item smoothly and seamlessly. The same technology that powers these shopper experiences can supercharge associate productivity related to stocking, restocking and completing Buy Online, Pickup In Store (BOPUS) orders. It can also help store associates navigate to shoppers requesting assistance and even notify them if VIP customers arrive.
Smart, integrated store experiences like the one offered at the Toy Box may seem futuristic, but they are rapidly becoming the norm. Learn more about how some retailers are using mobile to maintain a competitive edge in our webinar:
WEBINAR
Redefining Retail: Surprising Use Cases Keeping Retailers Competitive